Welcome to
Dryland TE!
Where paths have been travelled and destinations reached.
Where one journey ends and a new one begins.
Where wonderous things cast their shadows ahead and make you feel

CURIOUS.
WELCOMED.
SURPRISED WHAT IS NEXT.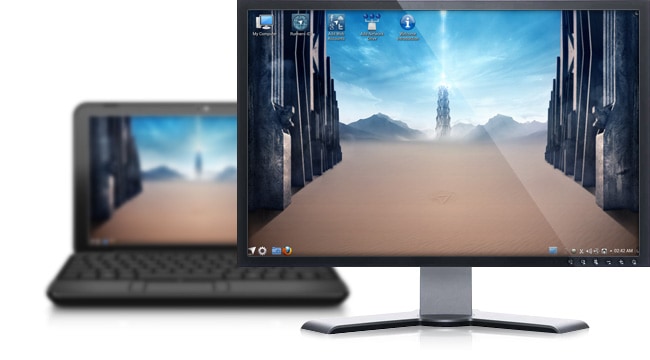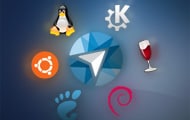 Foundation
Ready-to-rumble
GNU/Linux-secured-system
Debian-based, Ubuntu-compatible
Supports KDE, GNOME and Wine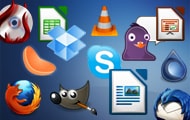 Favorites
All-inclusive
Internet: Firefox, Thunderbird, Skype, Dropbox, Pidgin
LibreOffice: Writer, Spreadheet, Presentation
Multimedia: Picture viewer, Image editor, Media-player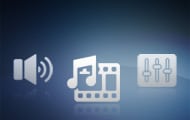 Features
Out-of-the-Box
Video-codecs (avi, mpeg, divx, flv, mkv, mov)
Audio-codecs (mp3, wma, ogg, flac)
Firefox-addons (Flash, AdBlock, Downloadhelper)
Core Software Components:
GNU/Linux OS (kernel-3.5)
KDE – Desktop (4.9.4)
Mozilla Firefox – Webbrowser (18.0)
Mozilla Thunderbird – Email Client + Calendar (17.0)
VLC – Media Player (2.0.5)
LibreOffice – Office Suite (3.6)
Tomahawk– Music Librarian
Muon – Software Manager + Discover (1.4)
Skype – VoIP (4.1)
QMMP – Winamp-like Player
Transmission – BitTorrent-Client
Teleptahy – Social Messenger
Pidgin – Messenging Client
Kdenlive – Video Editor
Gimp – Graphic Program
Krita – Paint Program
Gwenview – Image Viewer
VirtualBox – Computer Emulation
Wine – Windows Environment
Mozilla Firefox Add-Ons:
KDE integration
Flash-Plugin
Java-Plugin
AdblockPlus
Downloadhelper
Add to Search Bar
THE WAY
YOU
WANT IT
Netrunner runs KDE:
The K Desktop Environment
makes it easy to setup and use
new applications and plasmoids.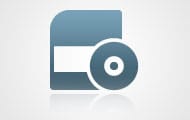 Complete System
Built on Kubuntu with default integration of Gnome and Wine.
One system for new users and "power" users.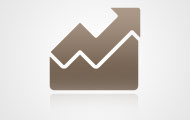 Easy and Expandable
Netrunner offers a full suite of user workspace applications
while KDE's Plasmoids make the system expandable to suit your needs.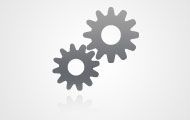 Powerful Customizations
Where other OS "dumb down" by "offering" you less choice,
KDE powers you up by delivering more.